SYCTOM Ecologically sustainable building, Paris, France
Project Description,
The project is considered architecture from the angle of integrated design and urban integration. Made it perfect involve in the local landscape environment. Showing the unique architectural concept, with a total construction of 52 meters, of which 31 meters deeply buried in the ground, only 21 meters above the ground, building The overall face is simple and powerful, with green vegetation, with excellent building quality and urban fusion, is a model for sustainable public buildings in high-density urban areas.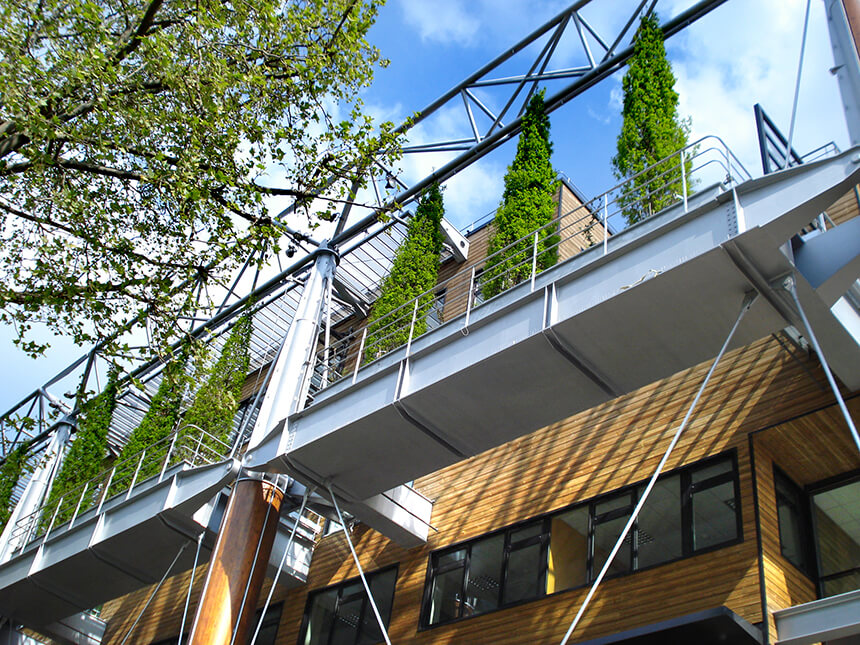 Type: Reprocessing & Office