Furong Ancient Town Cultural & Tourism Business District, Xiangxi
Project Description,
This place is known for the "Hibiscus Town" movie filmed by Liu Xiaoqing and Jiang Wen. As a thousand-year ancient town hanging on the waterfall, the number of tourists and people in recent years have gradually increased, but at the same time, this city is relatively small in tourism products, and the catering type is mainly traditional. The team's reception capacity is insufficient, and most of the shop is mainly issued by the whole lease. The updated design of the ancient town of Furong is through inheritance, innovation, service as the main queue, the building system inheritance and the ancient town architectural scale. Open the outer wall, underlying service function replacement, connect the platform, streamline integration, and build a new ancient town tourism holiday lifestyle experience site. Through the form of upgrade, "landmark" architectural form, let the buildings become popular attractions, and become a new model of the ancient Town Document Business Update!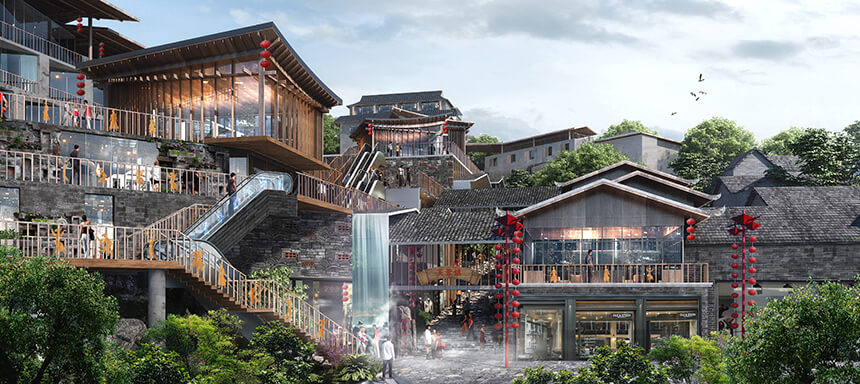 Hunan Huaxia Investment Group