Baileli Wisdom Cultural Plaza, Laoling
Project Description,
"One-stop Life" leads the new trend of business, introducing StreetMall, the leading international business model, integrating shopping, dining, leisure, entertainment, business, tourism, social and other functions, providing consumers with all-inclusive one-stop leisure, shopping, entertainment and other services, forming a unique business centre.
Design highlights: Experiential cultural travel: with ecology as the base, culture as the soul, leisure as the body, to create a modern experiential cultural travel business with urban leisure, entertainment and shopping as the core. Shaping the new Chinese style to highlight the unique temperament of the stylization. Landscape construction reflects the scene of a distinct emotional atmosphere. Children's activities inject more vitality into the commercial space, echoing the format of children's business, planning and designing children's activity areas. Diversified spatial experience includes adjacent water business, street business, hanging garden, distribution square, etc. A series of different spatial properties create a unique landscape atmosphere.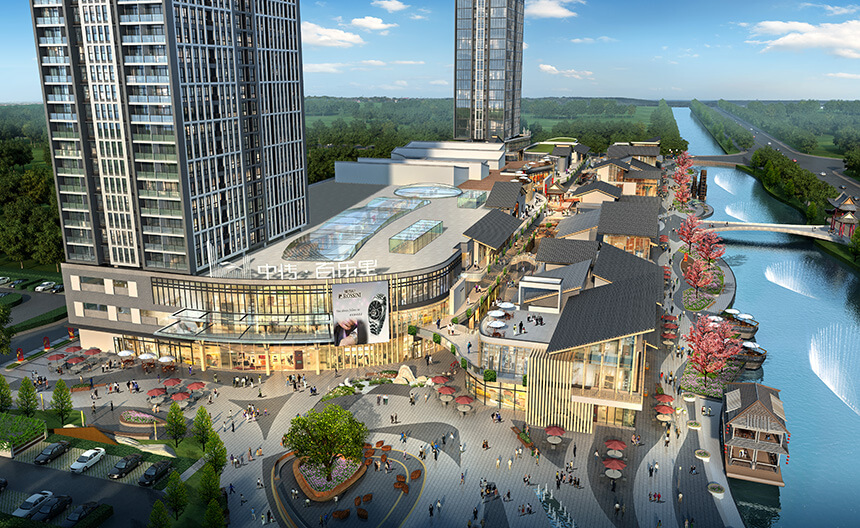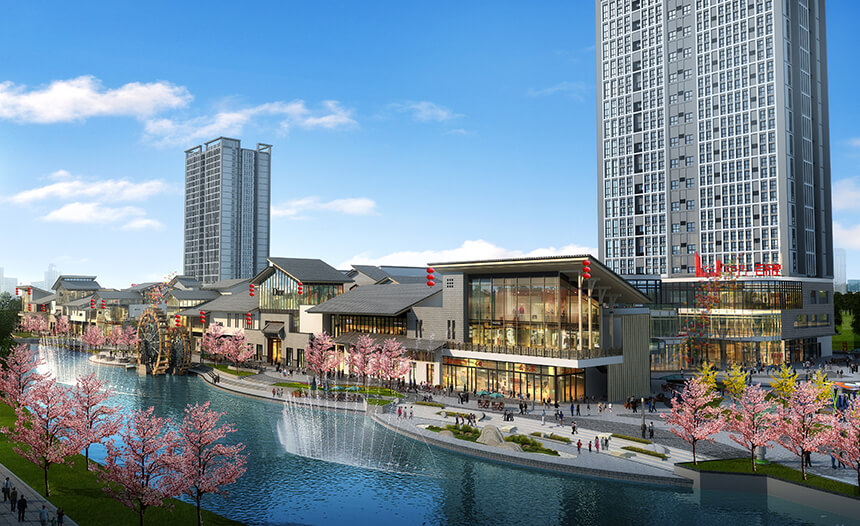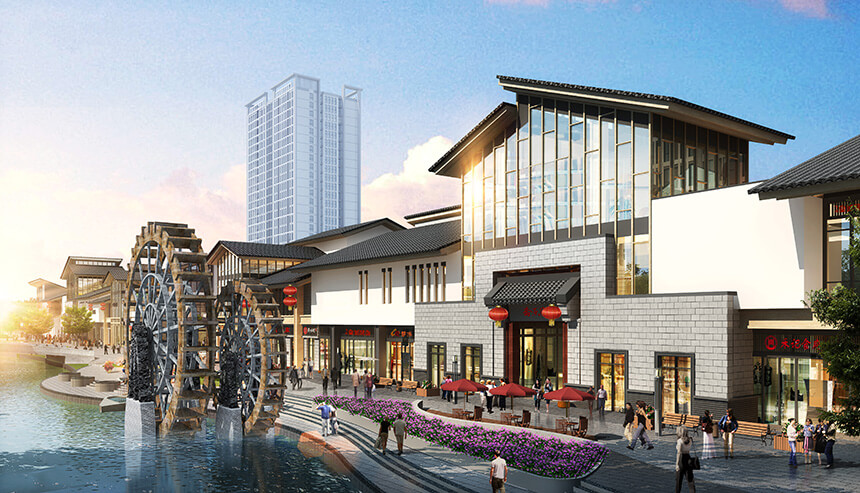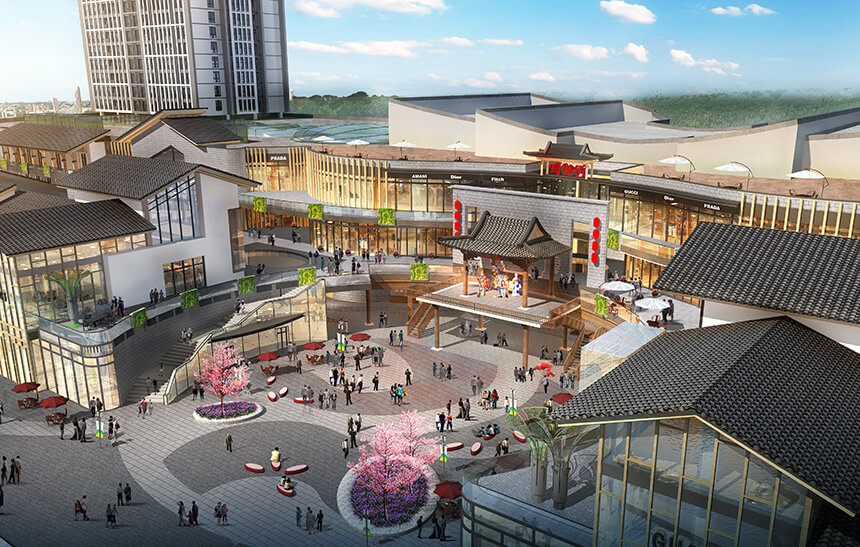 CHINA CULTURAL MEDIA GROUP LIMTED