Yishuihu Jinpo Hotel, Baoding
Project Description,
The small people's consumption detonated the popular trend, the project decided to focus on high-end communities, entrepreneurs, cultural scholars and other new potential consumption customers, and realize cultural consumption. Pay attention to the experience, use art to show cultural scenes, forming a cultural display window to create a differentiated product experience. Added an exhibition display function, a rich property, and art implantation, building a Beijing-South Wentow landmark, forming a "Yi Shui Mountain, Art Life Experience Hall" to create a cultural and artistic way.
The landscape design of the project is based on the concept of "fishing, firewood, farming and reading", which embodies the design concept of devotion and simple and elegant life. Carrying out the planning and design principles of symbolic, cultural, harmonious and ecological nature in the design, the shape is full of the sense of The Times of Chinese culture, and the function configuration reflects the advance and comprehensive activity.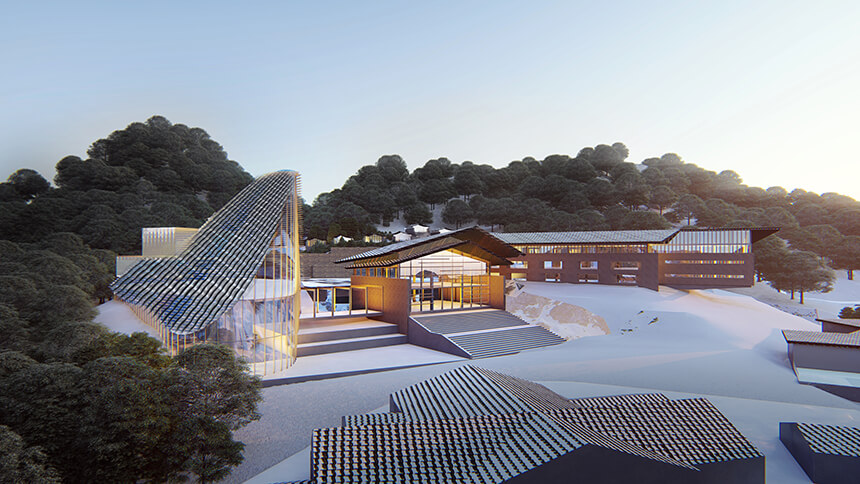 Baoding Yishuihu Tourism Development Co., Ltd.