Shennongjia Garden Hotel, Enshi
Project Description,
Guided by modern and individual cultural design, the ecological architecture concept is used to highlight the perfect combination of water culture and local characteristics, making people have the inner demand of unforgettable and unforgettable. The design is integrated into nature, living among magnificent mountains and rivers, and building a contemporary paradise life.
According to the original contour line of the hill, the organic flow line of the balcony of each floor of the building is designed. Every line is unique, which is the best combination of architecture and terrain. The spacious balcony extends the interior space of the apartment to the outside, and people are placed in it, as if they are living in nature, and can talk to the mountains, forests, sky and earth at any time. The buildings are connected by the natural landscape, corridors and paths, in which people can walk slowly to the water's edge, or climb high and look far. Mountain, water, sky and earth. Looks like a dream, vague but all real.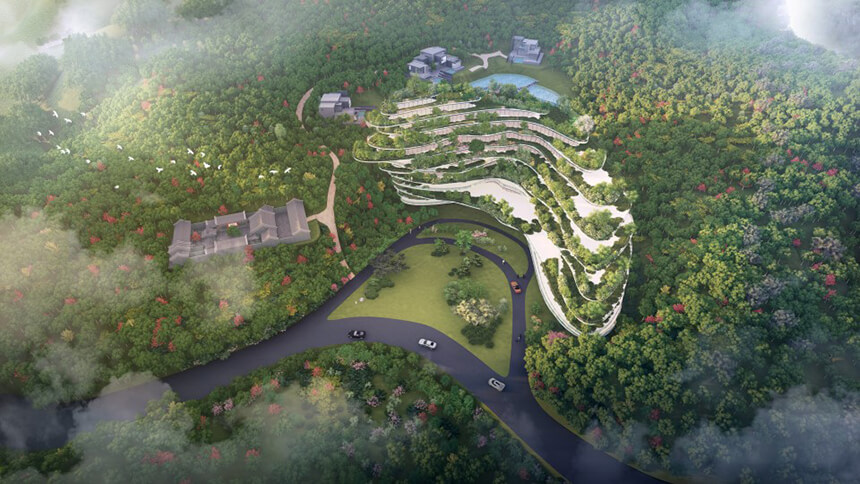 Gaohui Lihao Construction