Nazan Hometown Leisure Resort, Xiangxi
The project is located in the Daxiangxi Tourism circle, connecting the tourist destination Zhangjiajie and Fenghuang Ancient City, belonging to the Furong Town - Mengdong River tourism circle. After preliminary research, it is concluded that integrating into the regional tourism pattern, helping Yongshun tourism to improve quality and expand capacity, and leading the industrial upgrading of Nazan tourism is the development responsibility that Nazan tourism will undertake.
Project positioning:
Tourism as the starting point to achieve industrial upgrading and rural revitalization, support Nazan to build tourism poverty alleviation and ecological construction demonstration site.
Spatial structure:
Based on respecting the status quo and adjusting measures to local conditions, the spatial structure of Nazan within the whole planning scope is: "one core, three areas and one base", one core: Nazan Ideal village demonstration area, three areas: With Nazan Village as the core, we will build a rural revitalization demonstration village integrating pastoral cultural tourism and vacation, Tujia cultural experience, modern agriculture and characteristic commerce -- including pastoral financial resort, mountain recreation and luxury area, Tujia life experience area and one base: pastoral agricultural production area.
Product system:
The utilization of resources is expanded from the core area of Nazan village, based on the local characteristics of resources, to upgrade and create a characteristic village with original hometown style and innovative idyllic holiday function. Upgrade the background resources, enrich the quality support, divide the product system according to the different cultural travel experiences, build the hometown life brand.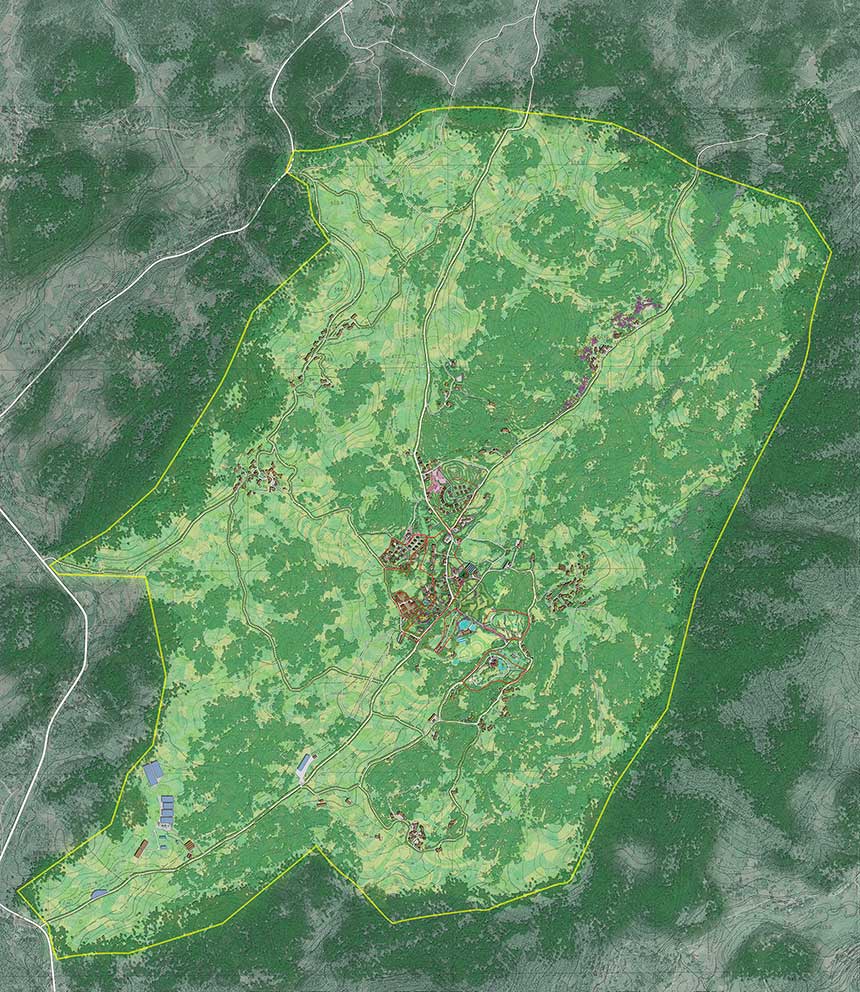 Hunan Huaxia Investment Group